Historical Association, Gloucestershire Branch
17th September 2013
---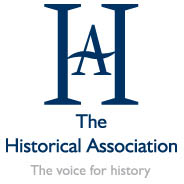 The Gloucestershire Branch of the Historical Association hosts numerous fascinating talks throughout the year which are always well worth attending. This year's programme commences on September 23rd, with the Annual General Meeting and a talk by David Swinson about the 19th-century politician Lord Carlingford and his encounter with the 'white death', tuberculosis.
Other seminars throughout the year cover topics as diverse as the Battle of Gettysburg, strange goings-on in the Gloucestershire market town of Chipping Campden at the time of the Restoration, the Second Afghan War, the Act of Union, and more.
Meetings are almost always held at the Up Hatherley library on Caernarvon Road, Cheltenham – so they're right around the corner, and offer a great opportunity to hear talks from eminent historians from all over the UK. We hope to see you there!
You can download this year's programme here [PDF].